Genesis House
Please join us in celebrating the 43rd Anniversary of
Genesis House all through the month of October!
To mark this milestone, we are launching our new
virtual giving platform, GiveSmart and the new Genesis
House logo! GiveSmart offers loads of interesting ways to join a
raffle or auction, and to bid and donate.
Our virtual live Kick-Off will be October 1st at 6:00 p.m. on
GiveSmart!
Will you partner with us?
Thank you,  Genesis House Board of Directors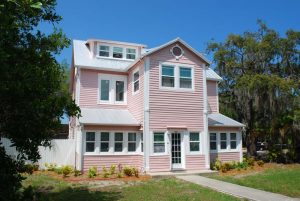 A RARE OPPORTUNITY TO COME VISIT OUR HOUSES!  OPEN HOUSES OCTOBER 15th 5:30-6:30pm & 24th 10am-Noon
It is the mission of Genesis House to provide emergency shelter for homeless women and their children, long-term housing for student mothers with children, and shelter for homeless pregnant women. Genesis House, Inc. is committed to providing a safe, supportive, caring environment. Education, self-discipline, self-reliance, and independence from public assistance are earnestly promoted. Counseling, personal improvement classes, and appropriate health care are obtained for all residents. We primarily serve the Melbourne, Florida area.