Religious Education/Faith Formation October-December 2020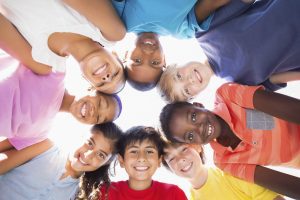 K-8 Religious Education/Faith Formation began October 4!  Because of on-going Covid-related restraints, we will not be conducting in-person nor computer-based formation.  Registered families will retrieve their "Faith Formation Weekly" packets from either the Church Lobby or the Parish Office–filled with wonderful materials for learning in the "domestic church," the home each week.
LOOK FOR THE RELIGIOUS ED PLASTIC FILE BOX IN THE LOBBY of the CHURCH EACH WEEKEND
TO RETRIEVE YOUR FAMILY'S PACKET!
**PLEASE NOTE REGISTRATION & PARTICIPATION IS REQUIRED TO CELEBRATE THE SACRAMENTS OF FIRST RECONCILIATION, FIRST HOLY COMMUNION & CONFIRMATION IN 2021!**
REGISTER TODAY by emailing our Coordinator of Religious Education, Ms. Vickie Hock vhock@icparishmb.org or call the Parish Office 321-725-0552 and ask for Ms. Vickie!
 Vickie Hock, Religious Education Coordinator | (321) 725-0552 | vhock@icparishmb.org