Religious Education/Faith Formation Update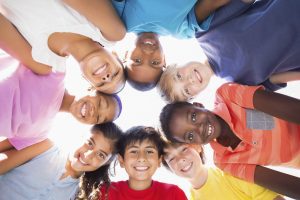 Our parish Religious Education/Children's Faith Formation [Kindergarten to 8th Grade] begins WEDNESDAY SEPTEMBER 11, 2019.  Sessions run from September 2019-May 2020 and take place from 5:00-6:00 pm on Wednesdays in the Parish Center.
We are anticipating adding a new learning group this Fall, as we seek interested families with children in Kindergarten.  See Ms. Vickie for more information about this group, as well as all our grade-level faith formation classes.
 SOME IMPORTANT DATES FOR RE/FAITH FORMATION YOUTH & FAMILIES IN THE COMING YEAR:
Annual Christmas Pageant-December 18th 6:00 pm
Christmas Break-No Classes Dec. 27th, January 1st &  8th [Classes resume January 15th, 2020]
First Reconciliation-February 29th, 2020 10:00 am
Spring Break-No Classes March 18, 2020
First Holy Communion-May 3rd, 2020 11:00 am Mass
Closing RE Party-May 20, 2020
Contact:
Vickie Hock, Religious Education Coordinator | (321) 725-0552 | vhock@icparishmb.org