ICC MUSIC MINISTRY CALL OUT!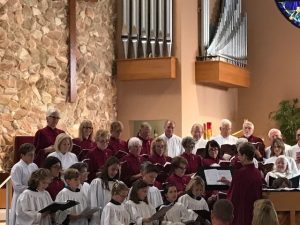 Our Immaculate Conception Music Ministry is filled with joyful people who love giving praise to God through music in worship–and they are ready to welcome NEWCOMERS!  See our Music Director Manfred following any of our weekend Masses [weekdays too when he plays  for Thursday & Friday morning Masses].  Rehearsals begin again starting WEDNESDAY, SEPTEMBER 4.  Options for participating include cantors, instrumentalists, as well as singers for Saturday evening Mass Schola Choir, Sunday 9:00 am Mass Choir, 11:00 am Mass Praise Band, and our monthly Children's Choir.
Come on out to a rehearsal and try the ministry on for size!  New members always welcome!
Rehearsal schedule-All on Wednesdays: Children's Choir 4:15-5:00 pm/Adult Choir-6:00-7:15 pm/Praise Band-7:15-8:15 pm